62A
General Service Lorry
Production Period: 1959-1962
Model represents the Associated Equipment Company (AEC) Militant Mk I.
One of the numerous military vehicles included in the 1-75 series.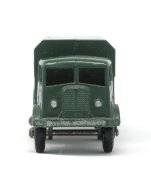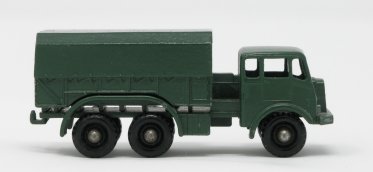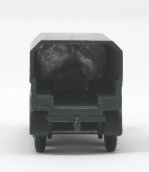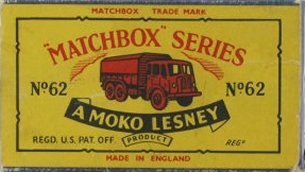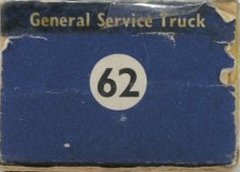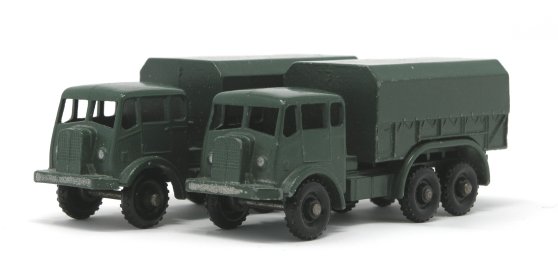 Production Period: 1963-1967
A fun model based on a Commer BF Van. Model No. 47B is also based on the Commer BF Van as
is model 69A, although 69A is a smaller scale. The model included a sprue from which a ladder,
antenna and three TV sets could be detached. Ladder rests and a hole in the roof allowed mounting
the ladder and antenna. A functional roll up rear door allowed access to the rear of the van and
a storage location for the TV sets.
Early Tube TV's frequently required a technician to come find a failed tube and replace it.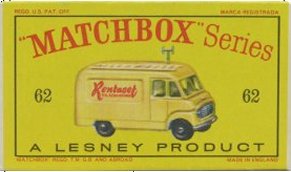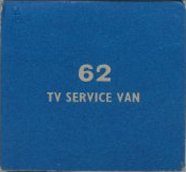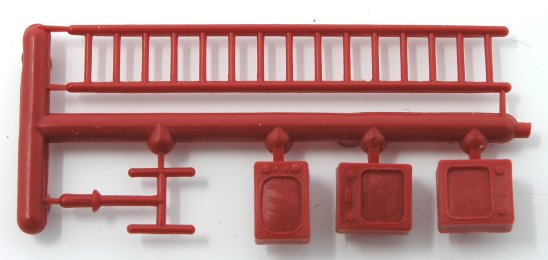 Variation 1:

The original release included side decals reading "Rentaset TV Service Van". Less common, later releases
had a decal reading "Radio Rentals".



Variation 2:

Two different styles of bases were used. One using a rivet to secure the base to the body
and the other using front and rear tabs and slots. Note the slot on the front bumper of one version and
the rivet on the bottom of the other version.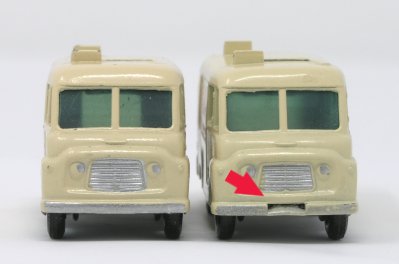 Production Period: 1968-1969
Nicely executed version of the Mercury Cougar. Even the metallic lime green matches an available color for the car.
One of a few models that includes rubber wheels with dish caps and allows the front wheels to steer - a feature referred
as "auto steer" by Matchbox.