Production Period: 1958-1964
One of a number of Vauxhall models in the Matchbox 1-75 series. This one a model of a Vauxhall Victor F series.
Typical early version model with no interior or windows. Metal base includes integrated tow hitch.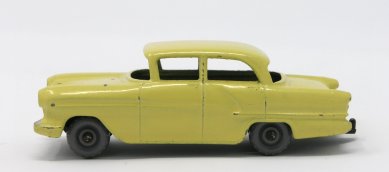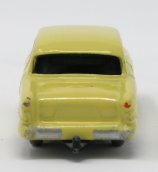 45B
FORD CORSAIR WITH BOAT
Production Period: 1965-1969
Very nice model that included a sprue from which a roof rack and row boat could be detached.
The roof rack clips nicely around the car roof and the boat clips nicely into the rack.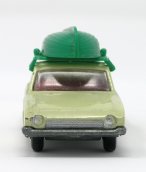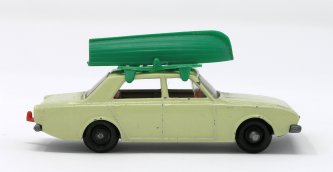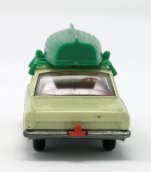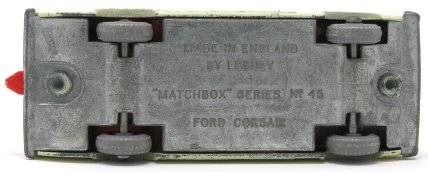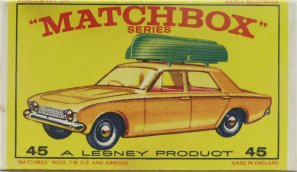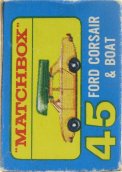 Variation 1:

Model came with Black or Grey wheels.