Production Period: 1956-1958
A true matchbox scale model of a heavy equipment transport hauler. Simple, but still very nice.
The trailer is connected to the cab via a pin with tabs. Rotate the trailer 90 degrees and the
trailer detaches. The model is too small to carry any of the early construction equipment models.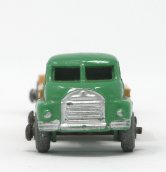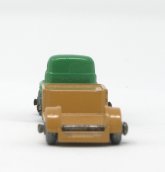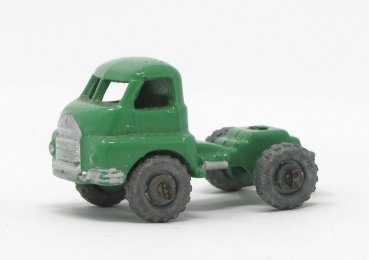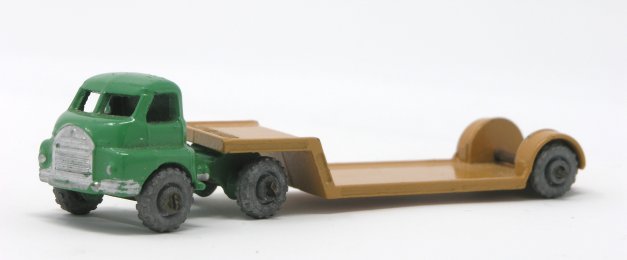 Production Period: 1959
A larger version of No. 27A, this one just large enough to transport one of the smaller scale construction equipment models.
Similar to 27A, the trailer can be detached by rotating it perpendicular to the cab.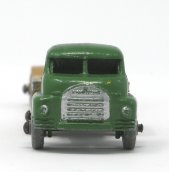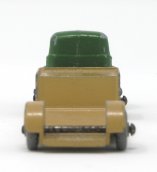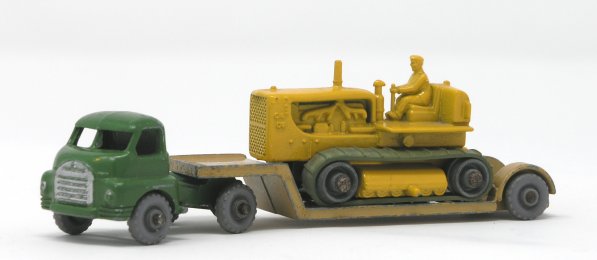 27C
Cadillac Sixty Special
Production Period: 1960-1965
Model based on a 1958 Cadillac Sixty Special, the top of the line Cadillac in that year.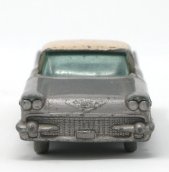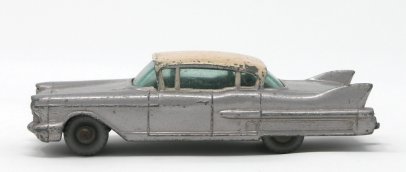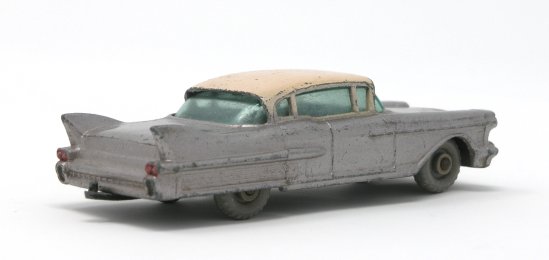 Variations:
The model was produced with either green tinted or clear windows. Silver or grey plastic wheels were used and the base could be black or red.


Production Period: 1966-1969
Mercedes convertible with a nice color scheme. The base plate indicates the model is covered by
patent 983558 (now expired) which refers to the operating door mechanism and how it's secured to the body.